Streamline the process Save some money Enhance strategic accountability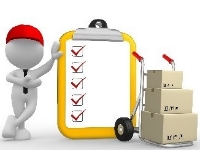 Just as telecommunication companies package its products and services, Broadcast media bundles content programming, and your automobile purchase agreement has Options added, why are you not providing your customers with new accessories that are connected to the existing capital equipment quote? Expand the range of your offering to satisfy your customer's needs for a complete package. Your customer deserves a single source that consolidates state-of-the-art medical radiology assets, a knowledgebase of accessible processes, and service for their equipment when needed.
THE GOAL IS TO BUNDLE PRODUCTS TO OFFER LOWER PRICES WITH SUPERIOR SERVICE
Bundling is successfully achieved through a focused effort of satisfying an identified need through probing in the sales sequence. As an X-Ray Durable Accessory manufacturer, RC Imaging has collaboration training videos, monthly chats with "feet-on-the-street" to keep relevant and current, and discussions with market disruptors to glean any insider data.
In our discussions we verified that every Sales Director and Business Developer sees the forest real well, the heavy metal solutions. A mere few minutes of bundle solutions as line items, explained to your customer as asset solutions, means not only upsell practice to be used like forever more, but adding up ALL the upsell opportunities means that extremely important salesperson could reach, or surpass their annual goal. A.K.A. CHA-CHING!!
Pairing radiographic heavy metal to durable accessory assets is what we do here at RC Imaging. It doesn't take astronomical ken of MSEXCEL to correlate opportunities BUT ASKING the client "Doesn't it make sense to protect your detector BEYOND drop insurance?", or " Have you seen the latest weight bearing ALARA solutions for your lateral or AP radiograph?".
What ever lexicon suites you and understood by your client is fine, just so you have the likelihood to discover opportunity and PAIR YOUR SOLUTION.
Create your own Modus Operandi that ends in success. Work your plan; test, adjust, hone, win, repeat.
Sports coaches all have quotable isms, but in my eyes the great Vince Lombardi nailed it –
"Winning is not a sometime thing; it's an all time thing. You don't win once in a while, you don't do things right once in a while, you do them right all the time. Winning is habit. Unfortunately, so is losing."