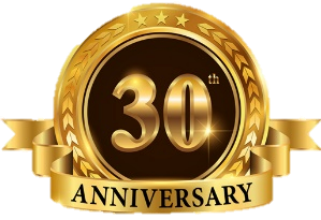 After nearly 40 years in the consumer healthcare marketplace primarily in administration process improvement, labor arbitrage, and insurance cost reduction, I decided to stop counting times I passed over the prime meridian at 35,000 feet and concentrate on service to contribute my learned experiences within a small company with like growth focus and drive.I found this small company not five miles from my home.
The story of RC Imaging is truly the American Entrepreneur Journey: Sales Guy Harry Bostley retires from major medical equipment manufacturer and sets up a small shop in his basement to service accessories and supply consumables to the same major medical manufacturer. His son Eric is recruited to assist his father in almost every aspect of growing the business, from answering phones to repairing and shipping cassettes, to sweeping the floors. Rochester Cassette Repair Center was born.
The year was 1991 AD.Growth dictates moving to Harry's eldest sons' Veterinarian Clinic basement, then things got serious enough to build a structure capable of planned growth and Rochester Cassette Sales & Service, Inc. sprang alive.The same structure houses 14 people in all aspects of manufacturing, design, operations, and administration to this day, a structure from which I am writing this missive today.
Everyone is familiar and happy.
Analog x-ray business is good, then Computed Radiography followed and a shift in knowledge and technique was required.Not a problem.Then as technology does, a new industry science blew up the radiography world.Still not a problem.RCSS had the connections and processes in place to adjust, shift, and proceed with country grit and determination.Digital Radiography growth was slow, as CR had to still be addressed.Thank God like minds were in play which assisted in open communication and zero hidden agendas.RC Imaging spawned into the marketplace in 2011 and new plans were formulated to position RC IMAGING BRAND AS THE BEST IN INDUSTRY RADIOLOGIC ACCESSORY MANUFACTURER AND SUPPLIER.Then the design phases demanded higher attention, patents were established, OEM demand grew, and a global presence was achieved to further growth.Everyone was familiar, driven, and happily reaping our rewards.
Claudia Eichas, our Operations Manager and GO-TO in all RC Imaging tribal knowledge, has been contributing to our success since 1999.Her career began on the manufacturing floor while still in High School.She still attends on-line classes as the perpetual student, already earning her B.S. in Hospital Care Administration.I was afraid to ask what she is studying now since I do know just enough of her eclectic taste.From ISO to QA to packaging dental plates there are no bounds to her talent, process, and dedication.If something needs done, I mean correctly completely thoroughly done…Claudia.
"I can remember the early day's like it was yesterday.Walking into the basement of our house to repair x-ray cassettes.Not only did I repair them, but I was also responsible for cleaning/relabeling, shipping, and invoicing all while answering phone calls.I remember getting our first fax machine and wondering how we ever managed without it.It amazes me to think back at those days and how we have evolved.Today, we operate in an 8,000 sq ft state of the art facility.It is so true when they say the only true constant is change.I am truly amazed with all the changes in the industry and how we have adapted to these changes.One thing that has not changed is our dedication to our loyal customers, without them, an amazing staff, and the support of my family none of this would be possible."
Eric Bostley, President.RC Imaging, Inc.
Since 1991 Rochester Imaging has listened to the marketplace and radiologic technologists demands for cost effective, durable radiologic accessories.From the patented "OG" Lock-N-Secure® panel protection to the new XARM weight bearing platform designed for most Straight Arm/U-Arm DR units, RC Imaging has delivered a solution portfolio designed and manufactured for consistent durability with refined visual appeal.
We are currently hosting Zoom webinars to introduce RC Imaging to your organization or re-acquaint you to our solid portfolio of DR Durable Accessories catalog.Email me for scheduled dates at lee@rcimaging.com.This is not death by PowerPoint, Q&A is always a primary part of our discussions.