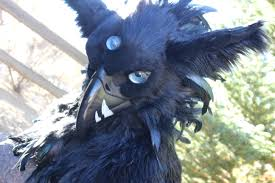 STOP IT, you're making me cry over here!
Please allow me to explain why you can't have your must have price, custom configuration, with next day manufacture for three items. This shouldn't take long.
You know, in the back of my mind I'm hearing, "This may be a bad idea." Who really wants to see you vent and cast negative all over the place. Is it really that important to everyone who clicks on this narrative? Maybe not, but it sure as hell is therapeutic for me so…
During these trying socioeconomic and medically oppugnant times we, as in RC Imaging and team, have labored through demands and deliveries with a most positive mindset. I see and hear it every day. Love this artisan community who would conquer all obstacles to satisfy and help all customer demands, and I feel responsible that these RCI citizens remain upbeat and gratified. Their output determines my personal input, so yeah I'm vested. Then someone calls me with a strong request for special consideration, maybe delivery always price. Then another call and another. What catalyst mushroomed where people who are usually considerate and willing to converse and negotiate suddenly become importunate lusus naturae.
We are PROFESSIONAL Lusus Naturae tamers here at RC Imaging.
Our culture of altruistic agility, combined with decades of knowledge with intuition has benefitted thousands of faithful users and dealers of RC Imaging CR and DR durable accessories and services for x-ray procedures. We have established a pristine reputation for quality products at fair market prices, so when I am demanded to change this brand and culture to adapt to someone elses idea of fairness I kinda go off the edge. Dear friends and colleagues, if you can find a better product at this price PLEASE let me know. I am spouting value here, not bargain basement pricing strategy. Oh, and by the way our material quality standards for manufacture of our solutions is of the highest order and that is not changing.
OK, now let us address the reason for my passionate appeal. We have negotiated pricing since the doors opened, and will continue to negotiate pricing based on logical and transparent expectations. We have engaged in collaborative marketing, co-sponsored live and virtual events, designed and built custom branded solutions, designed durable DR accessory solutions for easy reconfiguration based on end-user demands….A TON OF NON-TRADITIONAL STUFF CAUSING MOST COMPANIES OUR SIZE TO DECLINE OR IGNORE.
But no, not in our DNA to shy from a challenge that would benefit care givers and patients.
So, here it is. I love discussing market situations and regional challenges. I'll be the first to introduce a little contraversy as I live for the ironic human experience, the self-inflicted flagellation of inscience that seems to find its way to my eyes and ears. Or maybe I'm too sensative. Really, stop laughing. Anyway, RC Imaging will accommodate your discussions and personal situations with sincerity and open minds, and remember we would accept the same. Quid pro quo. We are willing to show our flexibility and muscles in delivery of your requests. We will and have always displayed willingness to go the extra step even if we do sob a little.
Now let's go out there and make a difference. Do Epic Stuff Together.