Teleradiology: The Mobile DRX Radiographers Guide to the Galaxy
Interview with Taryn Tanzer, President of Patient Care Associates, Mamaroneck NY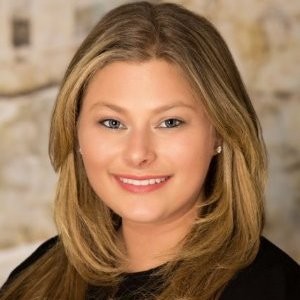 There are credible reports from medical practitioners and Teleradiology providers of over 1.4 million online consultations* taking place annually, and with patients becoming more and more comfortable receiving medical information through the cloud I would imagine that number growing. I have the honor to speak with many teleradiographers in my chosen career. Many are well poised for success with a patient focus, delivery model, fee structure, associations, partners and tools of the trade that rival any brick and mortar provider.
It all started over 20 years ago as overnight service or subspecialty coverage for small hospitals and radiology groups, and rural providers. Digital Radiography technology made it possible to electronically transfer an original image anywhere in the world where a compatible technology could securely receive the image. As in anything there are proponents and opponents. For the sake of this dialog I will stay positive.
In my discussions with Taryn Tanzer these few months, I must say how savvy and articulate she is when discussing her passion of delivering the best patient experience for DR x-ray and ultrasound diagnostic services. I mean reeeeealy passionate. Since 2005 her team have conducted imaging procedures as an important integrated matrix called Teleradiology dispatched throughout the northeast USA. I asked Taryn about the acceptance level from providers and patients, what is being said about dislocated people in the processes, and her opinions pro & con. Some well-known practitioners have claimed "negative representative perception" issues of off-premise image readings, interpretation and diagnosis being sub-par. Taryn says the Teleradiology model is highly accepted by practitioner and patient as efficient and faster, yet lacks warm and fuzzy. We have embraced technology, a wise and necessary tool kit, to the point of geographically extended relationships with the patient.
The patient was Taryn's primary focus in our discussions, with her team coming in an extremely very close second. Long term care facilities utilize Teleradiology services for a number of reasons, and according to Taryn the government has a lot to do with it. BIG BROTHER. In order to keep health costs down there are watchdog processes for admissions and re-admissions to hospitals, delaying care and setting off liability and accountability risk triggers. Brick-N-Mortar Urgent Care, Mobile Urgent Care, Teleradiology all flourish in part due to government driven directives. The other reasons promoting Teleradiology are obvious; timeliness of service, in-home delivery of service, spontaneous diagnosis, insurance acceptance, oh and did I mention bedside service. I think I did.
I asked Taryn about fees, costs and such. It seems the technical fees (image acquisition) incur the most costs yet reap the same rewards as professional fees (reading and interpreting images). These may be on top of any studies ordered, urgent vs. routine, and any collaborative contract pricing structures for turnaround time, number of studies, etc. She mentioned cost of entry might be high for DR x-ray due to poor monetary return in that modality. I asked why "poor"? Well less than half of the multiradiologist practices used conventional DR radiographs for on-call interpretation. That and the per-study pricing seems low, plus insurance reimbursement levels are low compared to the sexier modalities like brain CT or mammography or heart MRI.* Regardless of image acquisition modality, the technological aspects of Teleradiology for wireless carrier speed, hardware uptime and maintenance, software updates and compatibility are costs of doing business. Bones get no respect. But what Taryn mentioned is now that the country is focusing on transparency in medical procedure pricing, we all will most likely see a rate chart for mobile radiography soon.
I think the CMA reimbursement fudge factor will play a role of course, how severe or minor is another opinion. She mentioned PAC server storage is expensive, although the DICOM PAC software solution market is very competitive so costs for software are becoming commoditized. Whatever radiography modality is prescribed for your diagnosis, the price will be based on many factors based on maturity of process technology, user, geography, work protocols, policy, and…………..you guessed it. Big Bro.
But all the technology in the world, according to Taryn, will not replace the human factor. The one-to-one relationship that the RT brings along with her/his tool cache. After rigorous testing to rate each RT's reads by time, interpretation, report writing precision and verbiage, personality traits, etc. Taryn will only then bring them in for soft skill analysis, the empathic understanding stuff. Very important stuff for the 65+ CMA crowd that will soon be the bulk of our population, it seems. A big part of the patient experience is maneuvering the equipment around the patient, not the other way around. Taryn uses the Lock-N-Secure® flat panel encasement due to the ease of use for the RT and contoured construction for patient comfort. Also for those patients who are harder to physically manipulate, Lock-N-Secure® has tested added distributed weight PLUS a patented locking mechanism to keep the flat panel where it belongs. In the encasement, not on the floor.
*Most referenced sources for information derived from NCBI, US National Library of Medicine, and NIH.