RC Imaging has been experiencing tremendous feedback from our customers and prospects, a result of our Customer Experience strategy and execution. The results of these conversations and healthy debates have culminated into processes, designs, and new products ready for you.
THANK YOU!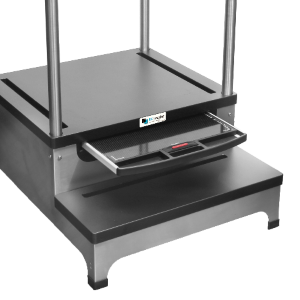 Fresh new environment= Fresh new opportunities
Here is one taste…
This weight bearing platform is a direct result of your needs analysis. Anteroposterior (AP) and Lateral imaging study solution as well as Saltzman view. Attenuation coefficient tested with the patient (as always) in mind, this rugged two step platform solution is now ready for delivery. Keep your patient safe and satisfied that your solutions and tools for diagnosis will get it right the first time, every time.
Ask me for the independent tests result, I have them.
We also created a more economical non-grid encasement for all models, makes, and sizes of DR flat panel detectors. This product introduction is another direct response from your many inquiries. With x-ray scatter issues being addressed by software technology countermeasures, the patients' dosage concerns are top-of-mind. Top radiography equipment and software manufacturers offer virtual grids for scatter correction that are comparable of grid images with a relatively lower level of radiation exposure. This new non-grid encasement solution is available in Lock-N-Secure® AND Lock-N-Secure® II profiles. Even by removing one layer of carbon fiber, our design and material combination still overpower our competition in latch security, durability, patient comfort, and price. Ask me for the independent tests result, I have them.
Yup, even our price is better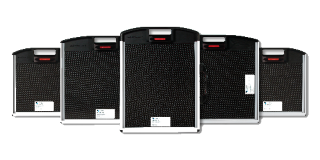 New technology GOOD High RAD BAD
There are three more new radiology equipment and accessory solutions in beta testing as I write…so stay tuned.