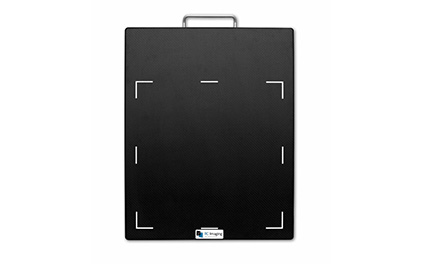 Carbon fiber top
Rated up to 800 Lbs.
Target area for easy alignment
Easy lift handle
This product is perfect for bariatric, equine, and podiatry studies.
This weight bearing cover is specifically designed to accommodate the GE Flashpad DR detector.
Contact RC Imaging today for pricing at 800.528.6311 or eric@rcimaging.com.