DR flat panel protection is in our DNA. Flat panel detectors need a robust, tested protection solution.  Once RC Imaging was awarded the patent for the Lock-N-Secure® panel protection solution, we contacted St. Louis Testing Laboratories to design and execute two mechanical tests.  We tested our patented Lock-N-Secure® solution against a competitor who will remain anonymous.
The first test was stress the handle latch mechanism to catastrophic failure, i.e. the DR x-ray detector disengages from the latch, i.e. !X#@!*?$!…panel falls to floor.
Tens of thousands of dollars lying there.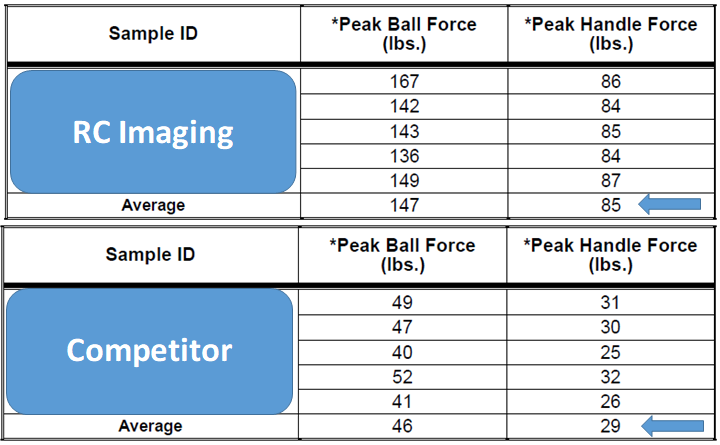 So..The Lock-N-Secure® DR flat panel protector has 2.5X latch strength at over 3X peakforce than our competition.  Interesting.  Verified results. 
AND A LIFETIME WARRANTY.
Sorry for shouting…got a little excited.
Here is the test methodology:  Load and latch FPD into each panel protector.  Load for test frame latch down and panel tube side up to simulate x-ray diagnostic procedure.  Center the panel protector and load 10" rubber kickball (bottom torso simulation) onto the center of the grid. Using straps/hooks to pull upward on the handle.  Pull upward on the handle and measure the peak force it takes to disengage the latch from the detector and the peak force the ball produced onto the DR panel protector.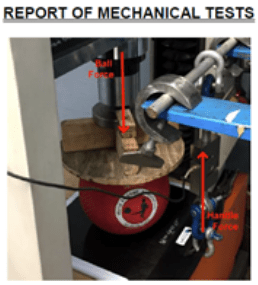 Here is the DR detector panel insertion to Lock-N-Secure® methodology: https://youtu.be/B8rnunThGM4