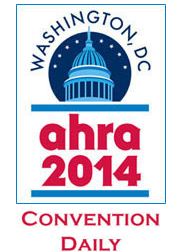 Every year since 1973, the American Healthcare Radiology Administrators (AHRA) has offered medical imaging departments the unique opportunity to collectively discuss their business with fellow professionals. RC Imaging proudly attends the trade show to support medical companies around the world.
RC Imaging takes advantage of this special occasion by participating in educational seminars and critical networking opportunities. Although somewhat similar to the Radiological Society of North America, the AHRA, much smaller, offers a limited number of booths to create a more intimate venue for radiography businesses.
Because of the smaller environment, RC Imaging and other imaging companies meet end-users on a one-on-one basis. They receive valuable feedback on their products to help them improve their equipment and meet consumer needs. They discuss various shortcomings within their department and together arrive at solutions.
This year RC Imaging will be at Booth 116 during the AHRA trade show August 10th-13th. We are excited to talk with you and show you what we can do you for! To learn more about AHRA, visit http://www.ahraonline.org!